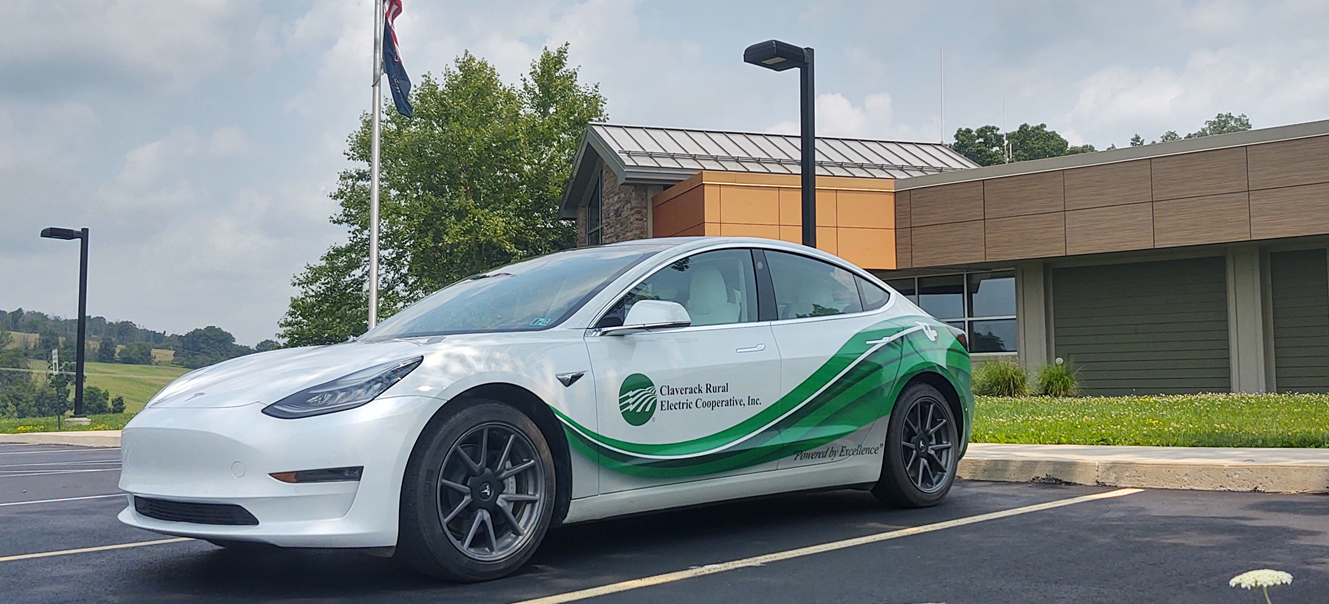 Claverack is your electric provider. We power your home, your farm and maybe even your business. We are your trusted source when it comes to helping you understand your electric consumption, advising you as to what appliances or heating/cooling options you should consider and much more.
Now we're prepared to assist you in your search for an electric vehicle or EV. Claverack has purchased a Tesla Model 3 to incorporate into our vehicle fleet. This allows us to advise you through our real-life experience with an EV. Our goal is always to provide you, our consumer-members, with the most accurate and relevant information possible.
We have provided some information below for you to reference, but we'd love to hear from you. Feel free to call our office at 1-800-326-9799 and ask for Liz or Brian.
Click here to see a video of our Claverack Tesla Model 3.
Click here to view or print our informational brochure.
We have also published some information in recent editions of Penn Lines.  Click on the links here: