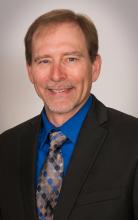 By Steve Allabaugh
President & CEO (Former Director of Engineering)
An issue that all Americans are currently facing is the rising costs of energy. We see it every day at the gas station. It is clear to us when we fill our oil or propane tanks or pay our natural gas bill. For some people served by other electric utilities, the rising costs of energy are seen in the form of higher electric rates. Fortunately our rates here at Claverack are stable due to our supplier Allegheny Electric Cooperative's mix of energy sources including significant renewable sources.
Our members growing concern about energy is clear as the calls and questions we receive have increased dramatically. Claverack members want to know about alternative energy sources and distributed generation (having your energy source interconnected to Claverack's grid). At the individual level, people are inquiring about many types of alternative energy distributed generation sources, and they are asking for many different reasons. Some people are concerned about the environment, others about depleting fossil fuel resources. Still others are wondering if they will save money and some are even thinking about making a profit.
Claverack, along with our statewide organization, the Pennsylvania Rural Electric Association and Allegheny Electric Cooperative has worked hard to revise existing technical policies and procedures and develop new ones for interconnecting distributed generation to our system. We have also had the chance to work with members who have moved forward with planning and implementing some type of alternative energy generation.
One important thing we have learned is that if you are considering installing an alternative energy system, it is important to get the facts up front from reputable sources. There is a lot of information (and misinformation) available. Ask questions like how much it will cost to install, how much maintenance is required and what you can realistically expect financially. Then you can make sound decisions that meet your goals for the project.
If you decide to move ahead with a project that may interconnect with the electric grid, it is important to contact us early - the links below will guide you through the planning process.  Electric distribution systems have traditionally been designed having one power source with electric current flowing from a substation over the distribution lines to the member / customer. Introducing distributed generation to an electric line can impact how the line and its protective equipment operate. Depending on the size and type of the generation and its physical location on the line, it may be necessary to install or upgrade cooperative lines and equipment to assure the new generation will operate safely and interact properly with the system. In some cases this can be a significant undertaking and no two installations are the same, so it's important that we plan together up front.
Like most anything the keys to success are the same things we learned about as kids - doing your homework and teamwork.
Important links if you are considering alternative energy: